JT-Q Hot Air Station
Ref. JT-1QA 120V, JT-2QA 230V, JT-9QA 100V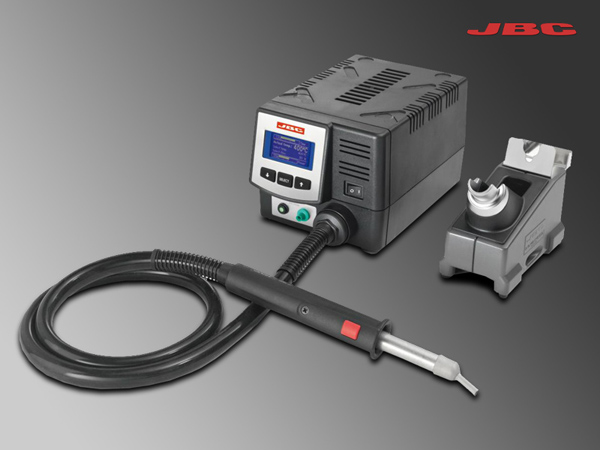 The JT is a high power hot air station to repair quick and safe all types of SMD electronic components, even the biggest QFPs and PLCCs.
The unit features two work modes -manual or profile- and manages efficiently the temperature and the hot air flow.
Using the menu it is possible to customize more functions for the process.
The station works with JT-TA heater and its corresponding stand with a quick nozzle changer.
JT-Q version does not include the extractors desk.
Composition
Hot Air:
Stands:
Features
Weight
4.2 kg (9.2 lb)
Size
See individual modules
Voltage(AC)
230V / 120V / 100V
Input Fuse
4A (230V), 8A (120V and 100V)
Output Peak Power
1000W
Temperature selection
Tamb - 450º C / Tamb - 850 ºF
Ambient operating temp.
10-40 ºC / 50-104 ºF
ESD Safe
Air Flow Range
6 - 45 SLPM
Package weight
5.3 kg (11.6 lb)
Package dimensions
475x370x200 mm

Az oldal Internet Explorer alatt nem fut helyesen!


© copyright 2012 Al-Bohacen Kft.