TI-A
Thermometer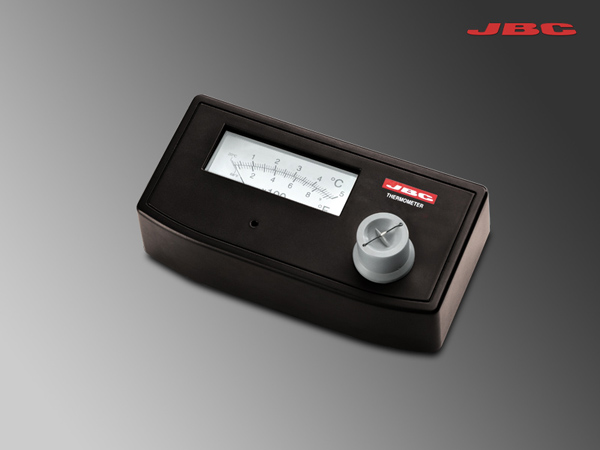 This practical thermometer offers accurate measuring of tip temperature.
The user is able to read the temperature in ºC or ºF through the incorporated sensor.
It also measures the temperature in a sleep mode using a connection cable which is included.
The thermometer does not require a power source and has four non-slip feet.
Features
Temperature range
21 to 500ºC
Replaceable sensor
Resolution
10ºC
Weight
0,7 Kg
Size: width
165 mm
height
75 mm
depth
105 mm

Az oldal Internet Explorer alatt nem fut helyesen!


© copyright 2012 Al-Bohacen Kft.