TE - Premium Precision Hot Air
Ref. TE-1A 120V, TE-2A 230V, TE-9A 100V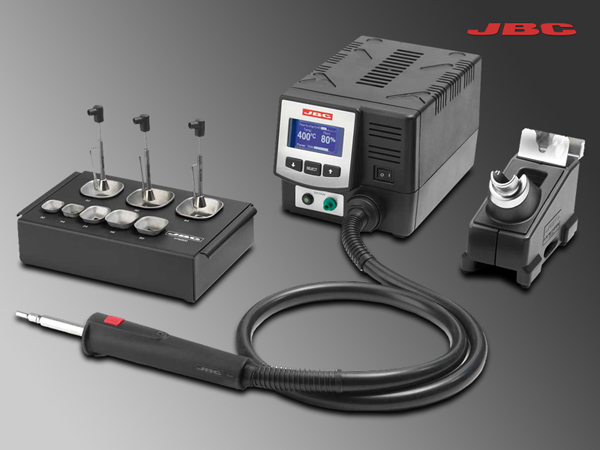 TE is a precision hot air station used for quick and safe soldering and desoldering small and medium SMD´s electronic components.
The unit has two work modes -manual and profile- and manages efficiently the temperature and the hot air flow. Through the menu it is possible to customize more functionalities for the process.
The station works with the precise heater for TE and is equipped with all necessary accessories and complements to make your job easier such as tripods, protectors and extractors.
It is also included an extractor desk with two useful drawers and a heater stand with a quick nozzle changer.
Composition
Hot Air:
Stands:
Accessories:
Features
Weight
5.4 kg (11.9 lb)
Size
See individual modules
Voltage(AC)
230V / 120V / 100V
Input Fuse
4A (230V), 8A (120V and 100V)
Output Peak Power
1000W
Temperature selection
Tamb - 450º C / Tamb - 850 ºF
Ambient operating temp.
10-40 ºC / 50-104 ºF
Idle Temp. Stability
+/-20 ºC / +/-36 ºF
ESD Safe
Air Flow Range
4-11 SLPM
Package weight
6.5 kg (14.2 lb)
Package dimensions
475x370x200 mm

Az oldal Internet Explorer alatt nem fut helyesen!


© copyright 2012 Al-Bohacen Kft.