PH Infrared Preheater
Ref. PH-1A 120V, PH-2A 230V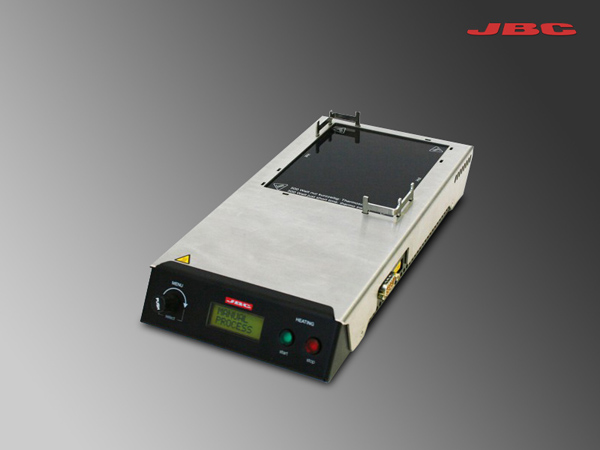 JBC preheater (PH) facilitates any soldering or desoldering job by applying infrared.
The heat projected under the PCB allows you to reduce the working time and the tool's temperature.
The PH can be operated manually or automatically and it is possible to customize up to 99 different programs.
The PC connection enables transfer of the selected programs directly to the computer and conversely.
Features
Weight
1.9 kg (4.2 lb)
Dimensions
155 x 290 x 40 mm
Voltage
230V / 120V
Nominal Power
600VA
Heated Area
75 or 130 x 105 mm (2 zones)
Heating Power
50 to 500 watt
Heating Rate
3,5ºC/s
Temperature Rate
50 to 170ºC
Temperature Measurement
K Thermo couple
Cooling rate
0-10 min (external fan required)
Programs
up to 99
Fuse
4 A T and 0,160 A MT at 230V
6,3 A T and 0,315 A MT at 120V
Package weight
2.8 kg (6.2 lb)
Package dimensions
370x370x200mm

Az oldal Internet Explorer alatt nem fut helyesen!


© copyright 2012 Al-Bohacen Kft.