GN-A
Nitrogen module generator, powered by compressed unit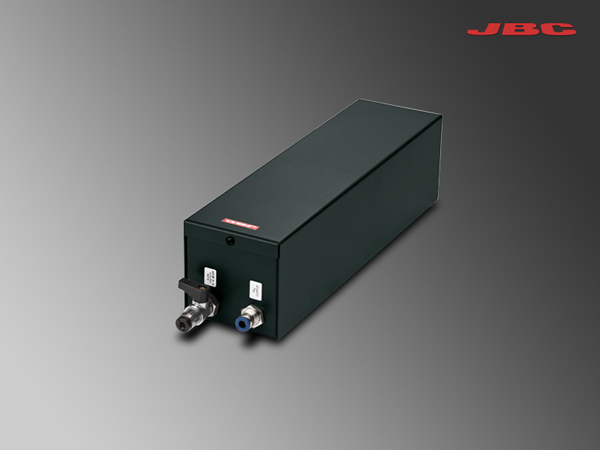 The GN-A provides nitrogen to the handpiece in order to contribute to heating the soldering area while protecting tips of the oxidation.
The generator separates nitrogen from the compressed air through the action of a high-performance membrane.
GN-A works with any station of the modular line and must be connected to MN-A nitrogen flow regulator.
Features
Weight
2 kg (4.4 lb)
Size
85x90x355 mm
Compressed air pressure
4 - 6 bar
Gas concentration
Up to 99%
Concentrated N2 gas flow
1 - 2 SLPM
Ambient operating temp.
10-40 ºC / 50-104 ºF
ESD Safe
Package weight
2.6 kg (5.8 lb)
Package dimensions
370x300x137 mm

Az oldal Internet Explorer alatt nem fut helyesen!


© copyright 2012 Al-Bohacen Kft.