FS500-A
Fume extractor switch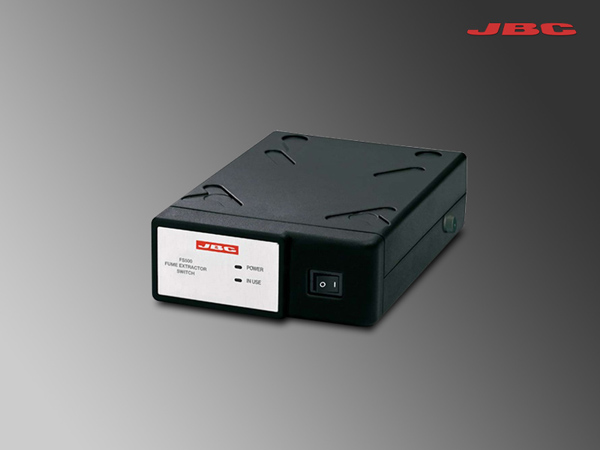 This accessory performs as a switch fumes suction system.
The feed of fume suction system is connected to the FS500 and this to the network acting as a switch.
When the soldering iron is in the stand the fume suction system stops, returning to work by lifting the iron to use.
This accesory can be connected to the control units DI, DD and DM.
Features
Weight
0.9 kg (2 lb)
Size
150x55x210 mm
Voltage(AC)
24V (from control unit)
Power
10W
Fuse
5A
Ambient operating temp.
10-40 ºC / 50-104 ºF
ESD Safe
Package weight
1.4 kg (3.1 lb)
Package dimensions
300x275x135 mm

Az oldal Internet Explorer alatt nem fut helyesen!


© copyright 2012 Al-Bohacen Kft.