CV Pneumatic Desoldering
Ref. CV-1B 120V, CV-2B 230V, CV-9B 100V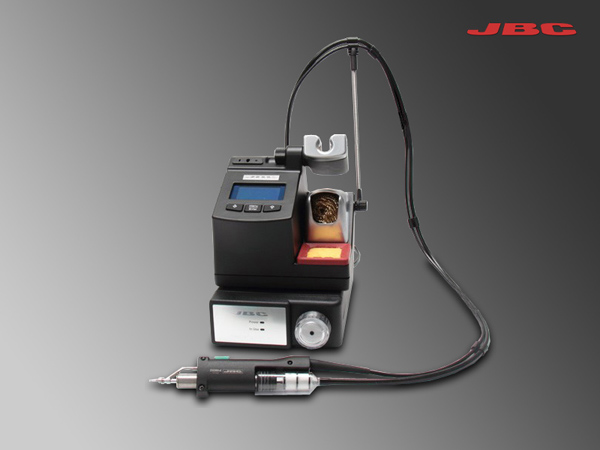 CV is a microdesoldering station using air compress and JBC Advanced technology for precision electronic applications.
It incorporates the JBC exclusive heating system that increase the work efficiency thanks to the fast temperature recovery.
The intelligent sleep and the hibernation feature enable to extend tipÙs life more than 5 times.
Through the menu you can customize more than 20 functionalities in order to manage the soldering process.
CV is equipped with a pneumatic pump and works with the comfortable DS360 desoldering iron and C360 cartridge.
Features
Weight
2.8 kg (6.2 lb) (station)
Size
150x175x145 mm (station)
Voltage(AC)
230V / 120V / 100V
Input Fuse
1A (230V), 2A (120V and 100V)
Output Peak Power
40W / 23.5V
Temperature selection
180-450 ºC / 356-840 ºF
Ambient operating temp.
10-40 ºC / 50-104 ºF
ESD Safe
Air pressure
3 - 6 bar
Vacuum
90% / 680 mmHg / 26.8 inHg
Flow rate
15 SLPM
Package weight
4.7 kg (10.3 lb)
Package dimensions
330x260x305 mm
 

Az oldal Internet Explorer alatt nem fut helyesen!


© copyright 2012 Al-Bohacen Kft.